Mary Miller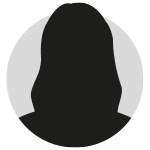 I love Sandra's positivity and enthusiasm. She focuses on improvement instead of mistakes, and has great patience. She is also really good at helping me find songs that fit my voice and get me out of my comfort zone at the same time. I'm so grateful that I found this studio!
Mary Miller
Chelsea McCormick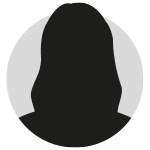 Enjoying piano lessons in a very family friendly atmosphere. Excellent communication. Well-rounded musical progress with goals and recitals for our beginning student.
Chelsea McCormick
Marika Rendon
We are so thankful for Sandra. She has been a huge blessing in our lives this past year. My daughter had gone through some things that put her in a shell. She has busted out again and is more confident that ever thanks to the encouragement and lessons she's received.
Marika Rendon
Zachary Gray
I have enjoyed my experience at Sc music place. All of the lessons are custom to what I want to do and what I enjoy. I would definitely recommend to those who are looking for a good voice teacher.
Zachary Gray
Daniel Robinette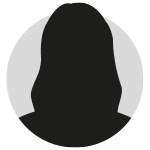 SC Music Place is absolutely fantastic and Sandra is great! Our 5yr old son has been taking lessons from her for about a year, and has his second recital coming up this weekend! He has learned so much playing piano and singing, and although he already had a lot of confidence for such a little guy, she has helped build that up even more! It has also helped a great deal with his ability to focus and listen, and since he's just starting to read in Pre-K at the same time he's learning to read music, I have to say that I am extremely impressed with how well he is doing for his age! Sandra has just the right mix of a fun and strong personality to get the little ones' attention, and along with her obvious passion and love to teach children, I am very excited to see this business continue to grow! So glad to have discovered SC Music Place and would highly recommend anyone to check it out!!!
Daniel Robinette
James Sechman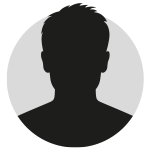 My 7 year old son is starting his third month at SC Music Place. He loves his teacher, Sandra. She is very knowledgeable, motivational, and enthusiastic about music. My son adores her. I enjoy watching her challenging him. I would encourage anyone looking for piano lessons to check this place out.
James Sechman
Michelle Fisher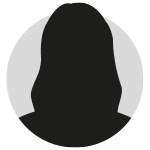 Our family absolutely loves SC Music Place! They have went above and beyond to welcome us into the SC music family. Our children have only been taking lessons for a month but have already grown so much. The atmosphere at SC Music Place is fun, exciting, welcoming and appropriate for all ages! You not only hear music, but you hear laughter. Sandra and Greg made my family feel comfortable and welcome from the very first moment we walked through the doors. They praise every accomplishment and make my kids feel like they are on top of the world and can accomplish anything they set their minds to. My kids look forward to lesson days and get excited when it is time to go to lessons. Their attitude towards practicing at home has changed and they don't fight me to practice. I am excited to see where SC Music Place takes my kids!
Michelle Fisher
Shelly Hayes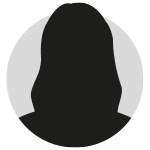 I am so grateful to Sandra for teaching my granddaughter, Naomi voice lessons. Starting out she was very shy with low self confidence but the progress within a couple of months is incredible! Sandra has such an amazing gift of connecting with children and to see how she has bloomed becoming so comfortable, outgoing, confident and singing so beautifully straight from her heart. You have truly been a gift and blessing in our lives. My grandson, Andrew 9 years old, a year older than Naomi, he has been taking drum lessons with your instructor Greg Seiter and loves it. In the beginning he was apprehensive but after his first lesson, he had great interest! He becomes bored easily but Greg kept his interest explaining things on his level with such kindness and very patient teaching him. Andrew is doing so well that he will be playing the drums for the upcoming concert on March 11th. He is so excited; we hear about the concert every day. This is the most interest he has showed out of everything he has tried, sports etc. Thank you for adding so much joy and happiness to their lives.
Shelly Hayes
Carrie Bergman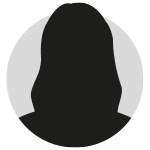 My daughter wanted to take vocal lessons, but we had a very hard time finding the right coach, location and schedule.  We feel very fortunate to have found such a good fit with SC Music Place near Greenwood Park Mall! Sandra is an excellent vocal coach! She is very personable and gives feedback in a positive and supportive way.  My daughter instantly took to Sandra and they work very well together.  We have seen such an improvement in technical vocals, confidence and performance delivery. SC Music Place  also provides fun opportunities for the music students to sing solos and do group performances.  They also offer instrument lessons, art classes and group activities.  The vocal lessons are the highlight of my daughter's week!
Carrie Bergman
Jody Chiarotti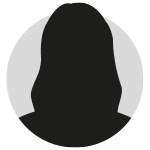 Sandra helped Our 10-year-old daughter to find her voice in such a short time. She started singing lessons in March and is quickly learning how to use her voice as an instrument. Her confidence level has improved immensely and her stage presence too. Sandra's teaching style is energetic and she really tailors her style to fit our daughters personality. She chooses songs that are popular now and appropriate for our daughter's age which helps us to love it even more. The time flies during a lesson and we always leave looking forward to the next session. My daughter and I always sing all the way home afterwards. Music is always playing in our home and we are all often singing along. We find ourselves practicing skills we learned from Sandra all of the time! Sandra is a difference-maker!
Jody Chiarotti
Lina Cueto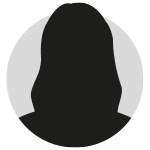 I'm Lina Cueto, and I absolutely recommend Sandra Canizares as a vocal, and piano teacher. My daughter has been going for about 2 months for singing and piano lessons. And I've seen much progress with these lessons. I totally recommend people to join her classes. Soy Lina Cueto, y recomiendo absolutamente a Sandra Canizares como una voz, y maestra de piano. Mi hija ha estado yendo por unos 2 meses para cantar y clases de piano. Y he visto mucho progreso con estas lecciones. Recomiendo totalmente a la gente que se una a sus clases.
Lina Cueto
Alissa Raley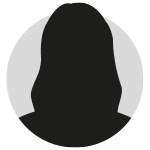 Sandra is great!! She makes you feel so comfortable even when you mess up. She never looks at a vocal mess up as a mistake she would rather look at it as improvement. She's so happy and positive and picks great song choices for the type of voice you have. Im so glad I was able to find her!
Alissa Raley 
Hualei li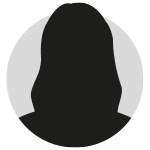 Ms. Santos is an excellent music teacher,  and she is very patient with little kids. She is good at encouraging them when they play and My son loves her music lessons.
Hualei li